This review is only for Homecoming by Richelle Mead.
4/5 stars*swoooooon*
Melty gooey fangirl puddle = me.
I can't begin to express how wonderful it was to revisit Rose and Dimitri and to read something from her POV again. I actually had tears of joy in my eyes when I started this. I also had the sappiest grin on my face throughout, especially reading the ending.
YA heroes like Dimitri and heroines like Rose are quickly becoming an endangered species. Unforgettable characters like these two are just not created anymore.
My only issue is that
Homecoming
was way too short. I was expecting so much more than what the 50-page story had to offer. But still, with the way this ended, I have high hopes for another novella featuring Rose and Dimitri's wedding.
Dimitri smiled and put his arm around me. "Don't you believe in fate, Roza?"
"Sure," I said. "Just not in your grandmother's crazy vague predictions."
"Doesn't sound that crazy to me," he teased.
"You're as crazy as her."
He kissed the top of my head. "I had a feeling you'd say that."
And after A LOT of searching, I believe I've finally found my RL version of Dimitri: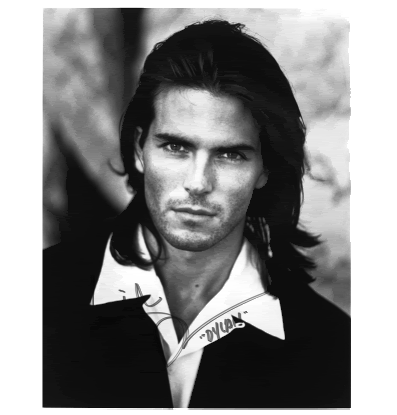 You're welcome.
For more reviews, visit my blog.